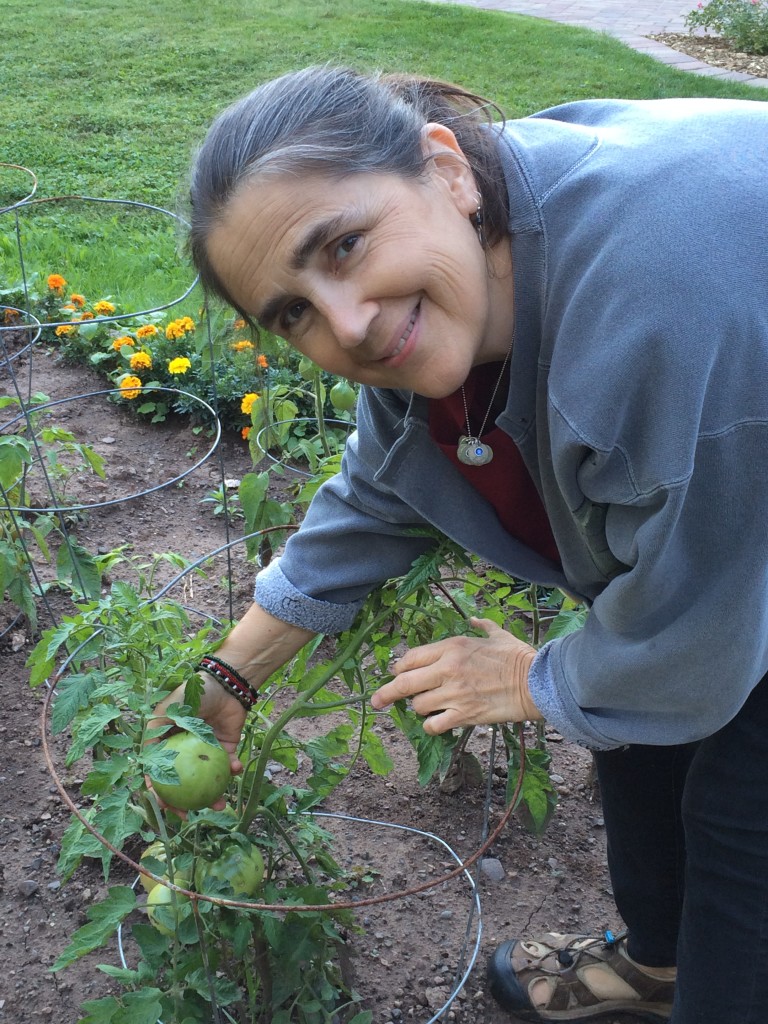 I've been spending time in my garden lately with some of my good friends.
 Let me show you what we've found!
Digging for potatoes is hard work.  But finding those treasures is worth it!
It's a good idea to start with your gloves and an empty bucket.
And don't forget the shovel.
Team Work.
Thankful for friends who like to work together.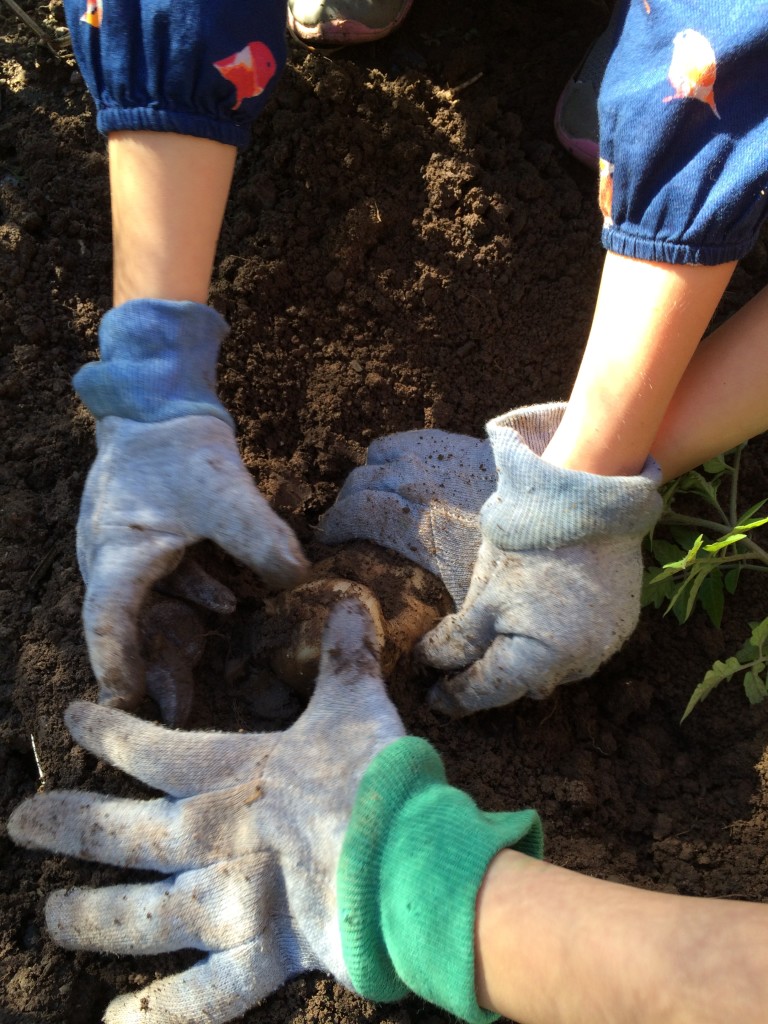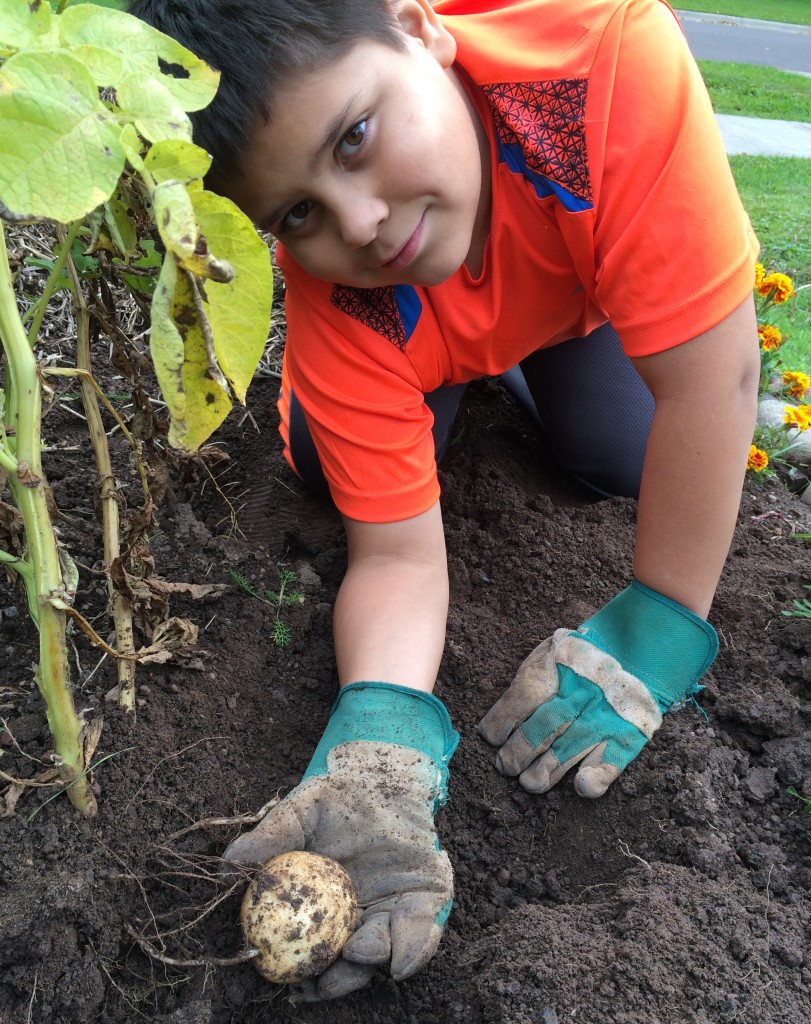 We found one!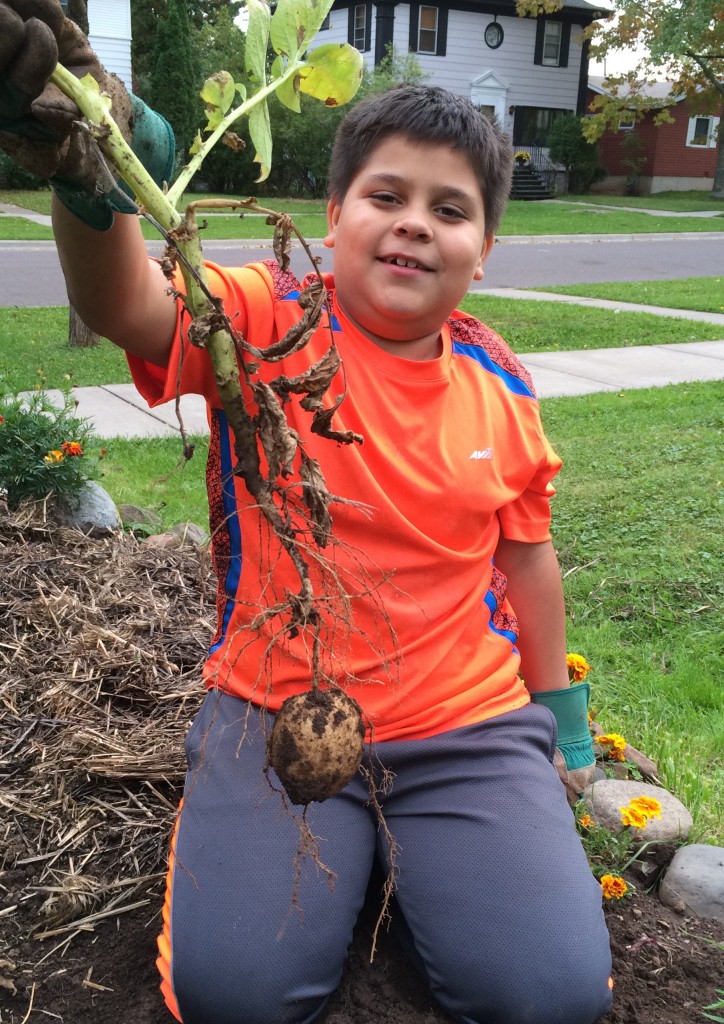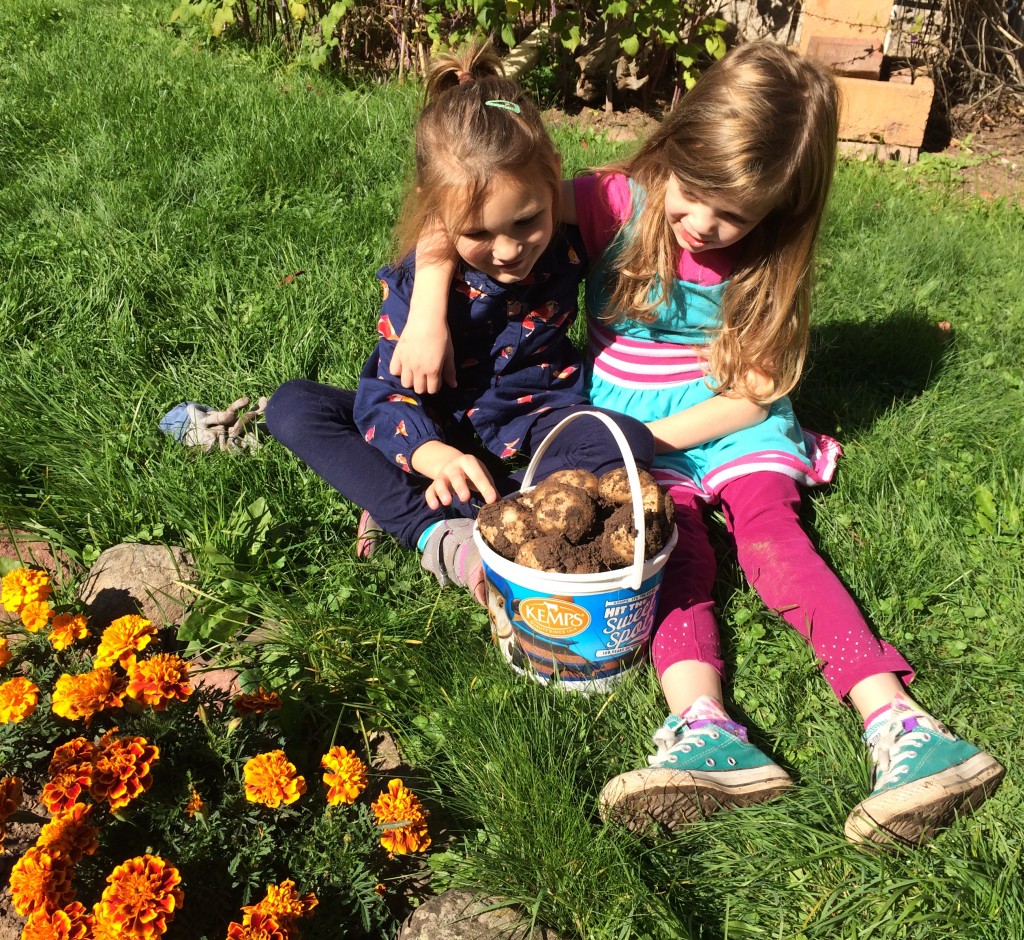 Red potatoes, white potatoes,
garlic and onions,
  red onions that look like shiny apples.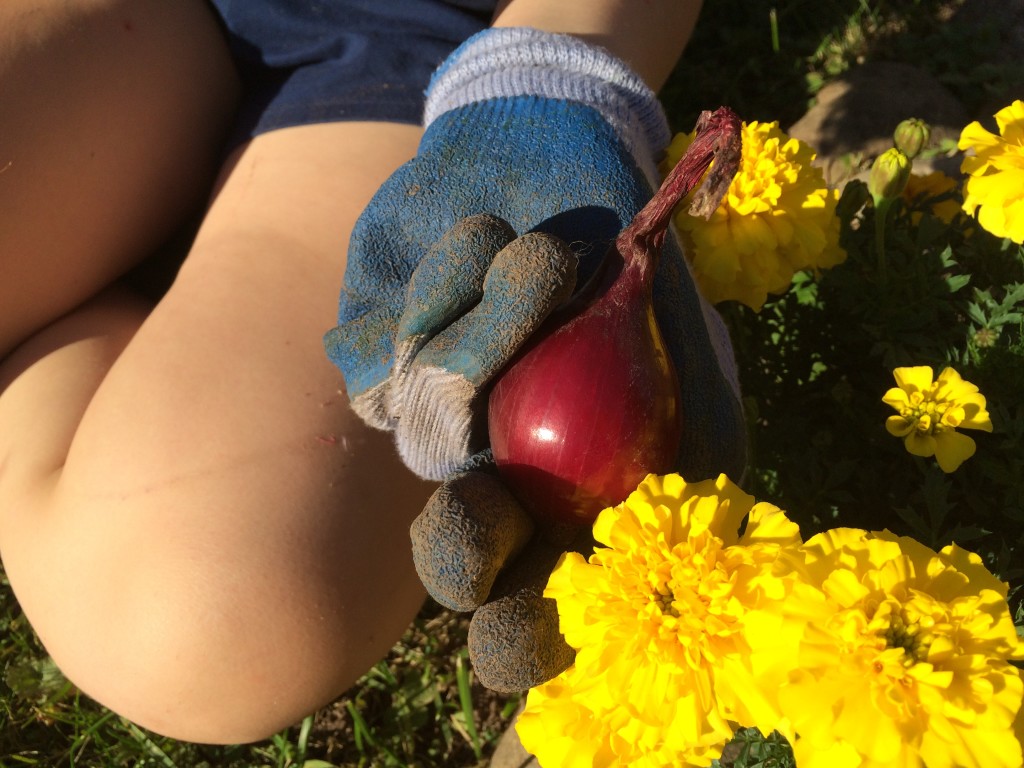 I wonder if she really is going to take a bite!!
Time for cleaning.
And now for the tomatoes!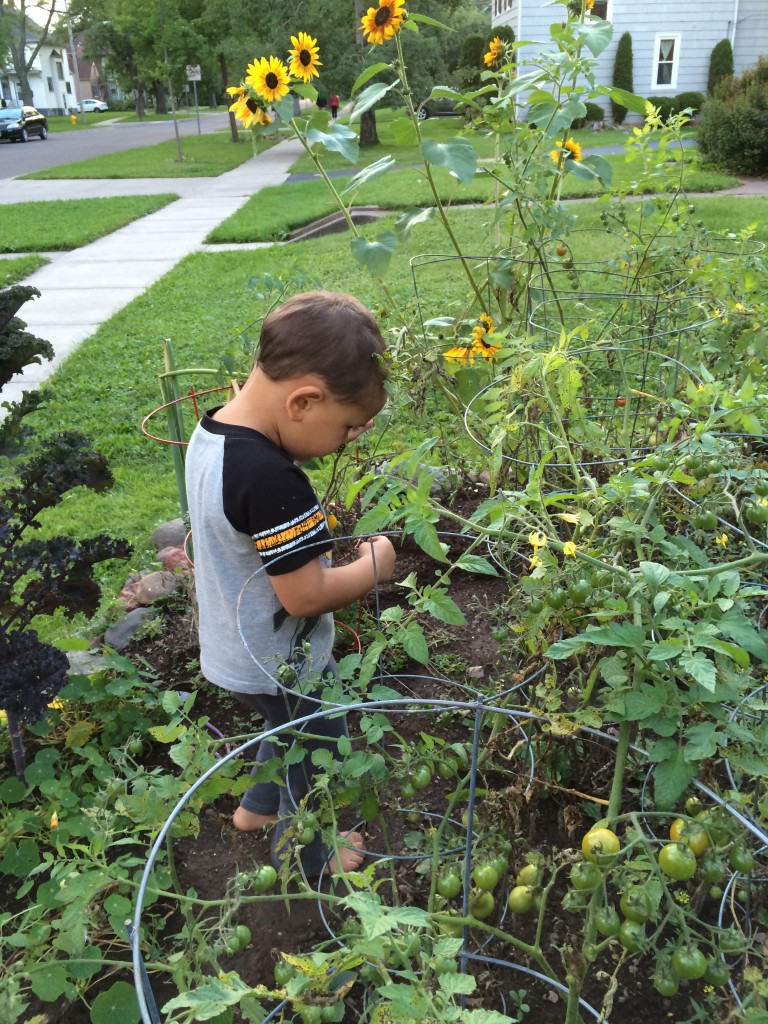 They should be red by now, but they're still green for some reason.   And it's starting to get cold at night, so my friends and I will pick them all and bring them inside where it's warm.
They will still ripen and turn red, even when they're inside.   But frozen tomatoes won't turn red.
They may taste wonderful in spaghetti, but not on a salad.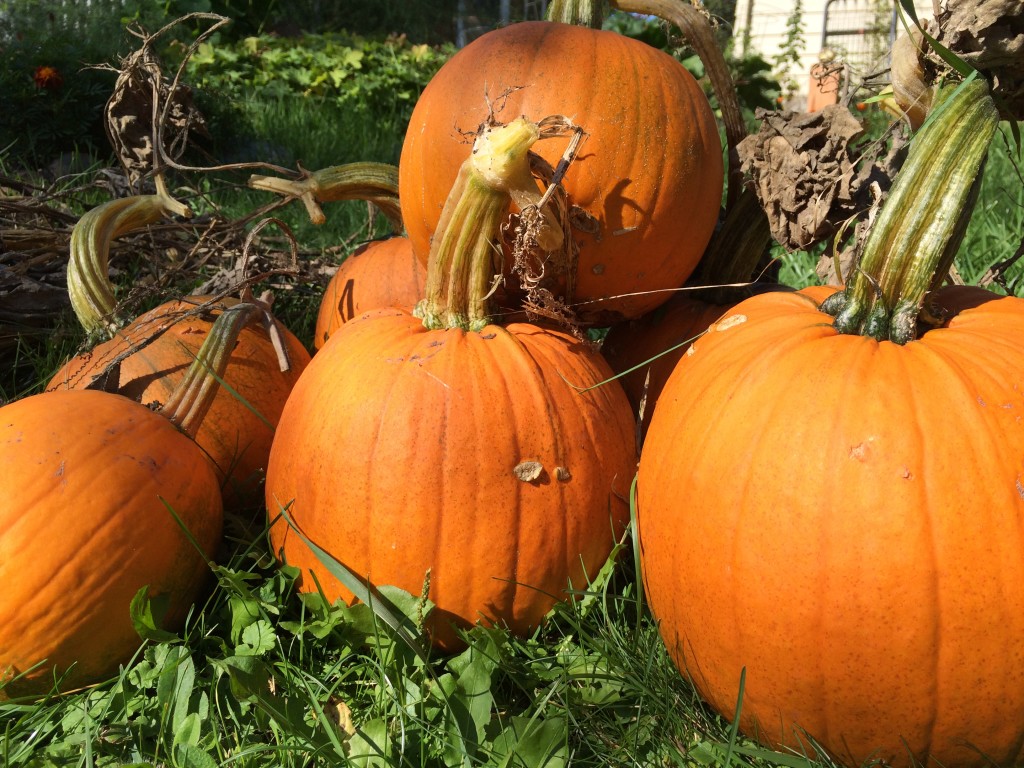 We also found lots of pumpkins.  Some of the pumpkins we plan to cook up and use for pies or smoothies or pumpkin cookies!  And some of them we will simply use as decorations.
While they are growing, pumpkins like to hide under their own leaves and other grasses nearby.
When it looks like most of the vines and leaves of the plant have turned gray, it's time to harvest the pumpkins.  You have to snip the vine that attaches the fruit to the main plant.
Don't worry, it doesn't hurt.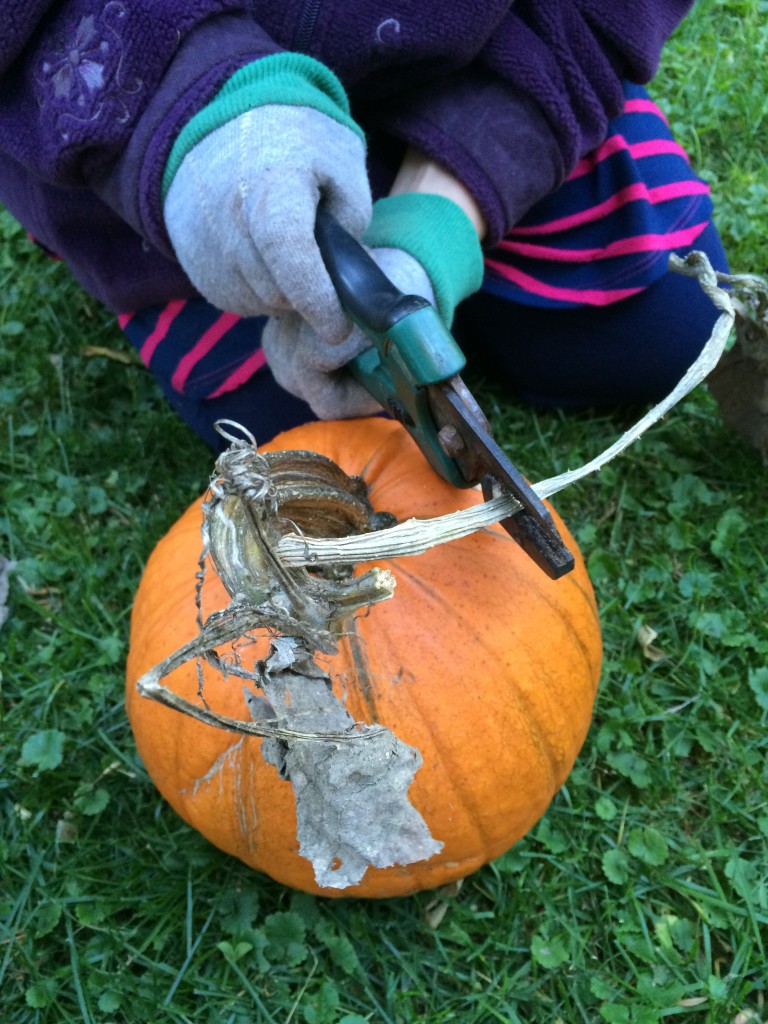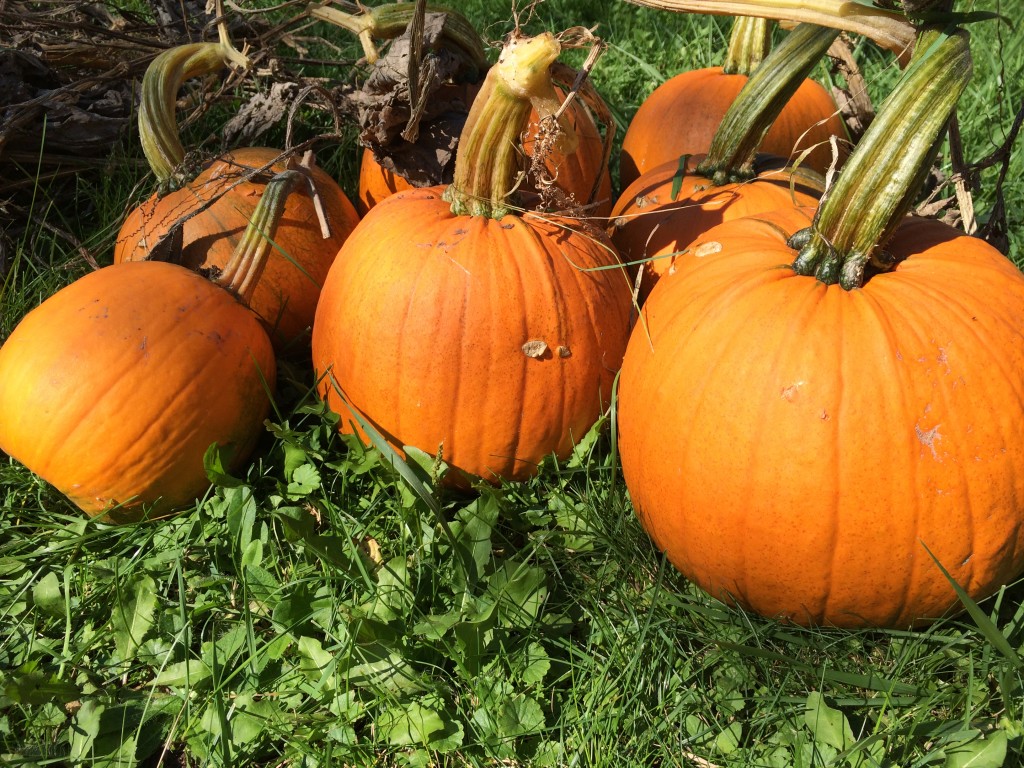 Such bright colors, don't you agree?
What would the world be like if we couldn't see in color?  How would you feel?
But the garden isn't ready for winter yet, even though we've picked all the fruits and veggies.  We have to get the soil ready for a long winter's nap!  The straw bales we used for some of the tomato plants will get broken up and spread on the garden.  It keeps things warm during the winter, and after awhile it will turn into good soil.
I have some hard working helpers.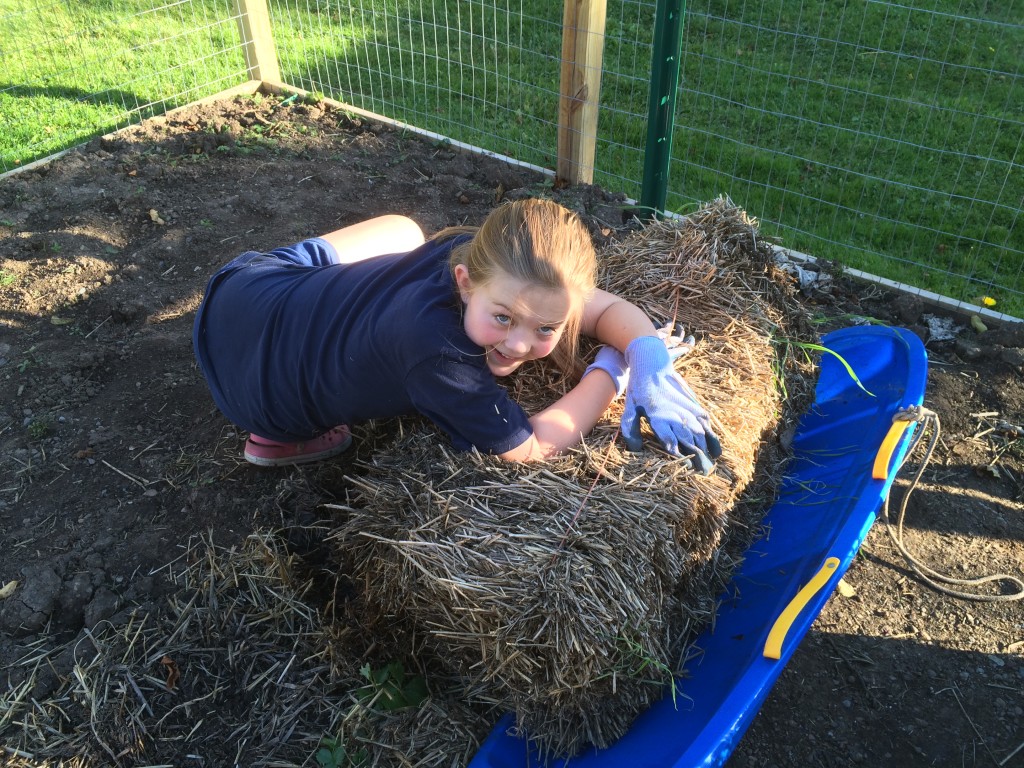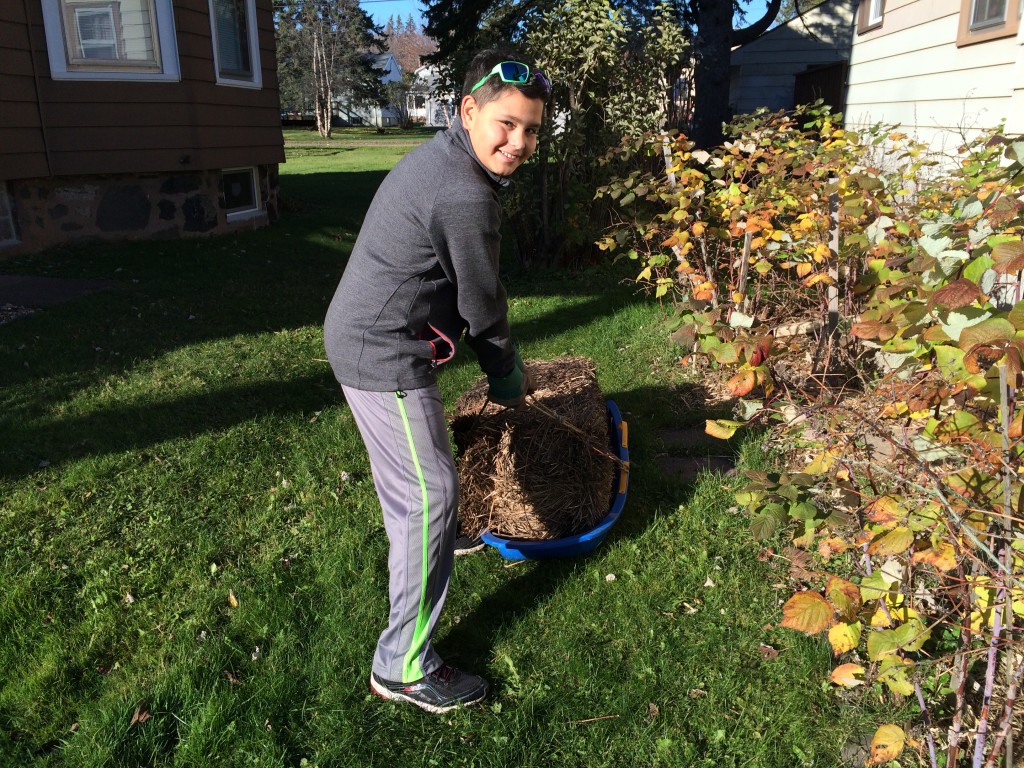 Now it's time to start dreaming about next year's garden.
Thanks for stopping by today.  We love it when you visit.  Stop in again soon.  Let's do some dreaming together.